3D Creation
3D characters design would be a nightmare. It is really time-consuming to utilize 3D Studio to create such fine items as hair and nylon.
Thank to Alpinek, the famous 3D human figure creation software is introduced. This is called
Poser
. Another software which is compatible with Poser but free is called
DAZ|Studio
. There are some communities providing some works and plug-in in the Internet.
It sounds a good software to create our own Kunoichi, doesn't it?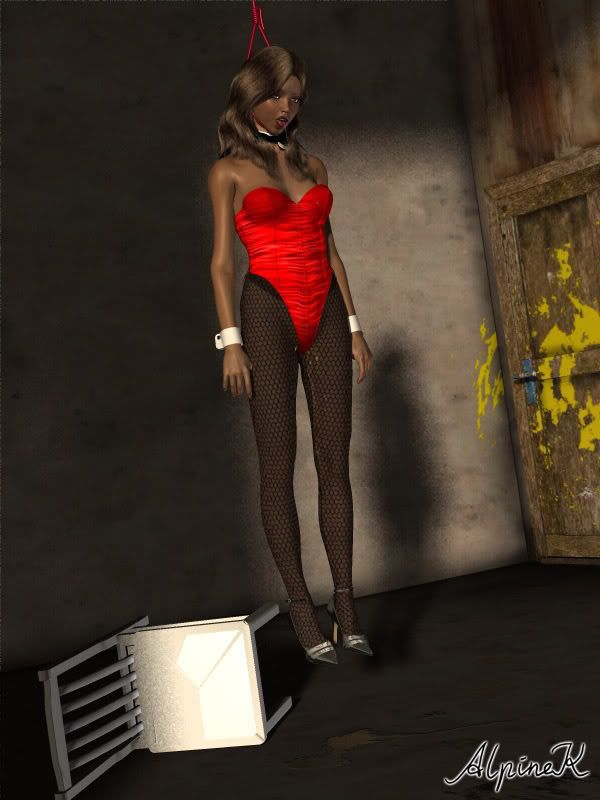 Created by Alpinek. A female assassin who dressed as a bunny girl was hanged to death by her enemies.