Hello World
I am recently frustrated due to my own business as well as the deletion of my picture collection in Zoto. The world trends to much unstable and unreliable. Yet many readers, i.e. YOU, still post comments in my blog. I am very happy about that. Thank you very much.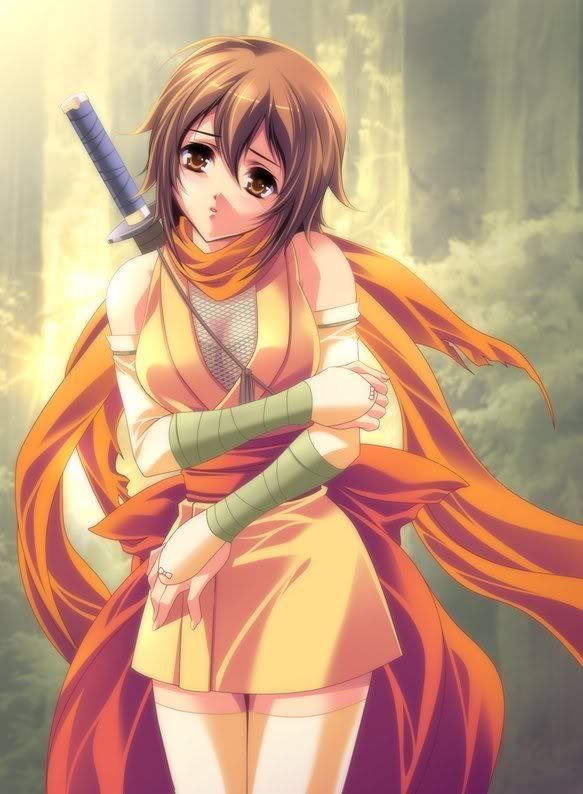 >>Then there is some manga and anime with a kunoichi as heroines?.
You can find such stories in my previous articles like
Kunoichi in Bakumatsu
and
Ninja Chicks
.
>>With help of ergonomic analysis, we know that Shuriken is quite a deadly weapon for close middle combat.
Thanks for your scientific information. Therefore, if a Kunoichi fails to hide herself from the middle distance to her enemies, like the one in the previous video, she will be discovered and killed.
>> may i know your email address? ... i will be honoured if you would accept some of my drawings and post it on your blog. ...
Certainly. My email address is
edison1610@hotmail.com
. It is my honor to show your drawing of female ninja. Yet I am still finding an appropriate Image Sharing Area with few limitation and free of charge. Do you have any idea?
It is my pleasure that this blog has given you new insights into the world of Kunoichi. I am not a hentai fan either. As mentioned in my name, I am a TERMINATOR.
Let us exchange ideas and works about Kunoichi.
>> How can I save the videos sent by yaoming2046?
Try to search in Google about any software to download the video stream of Youtube. I have not done so.
>> Karai also appears on the Turtles fighting video game.
Really? Which game? I just know the game
Teenage Mutant Ninja Turtles: Tournament Fighters
and the lady ninja in the game is called Aska.